Are you getting ready for the process of launching a new website? Did you know that website functionality can be just as important as design? One of the top mistakes webmasters make is not keeping links up to date. Links within your content should be check periodically to make sure they are in working condition.
Successful website owners provide useful and informative content to their visitors, in hoping so creating a following. Before launching a new website, you should make sure the site has some interesting and useful content and that the site functions are all in working order.
Your site should have some sort of analytics tool installed. This tool will prove extremely valuable to you. With the analytics tool installed, you will be able to track the daily visitors to your site. Depending on which tool you are using, you will also be able to see the most popular pages on your site, as well as the how much time visitors are spending after launching your new website.
Undeniably the most powerful analytics tool available to website owners is Google Analytics. Simply install Google Analytics on your website once you are done creating it and you will start receiving precise updates about your site's performance.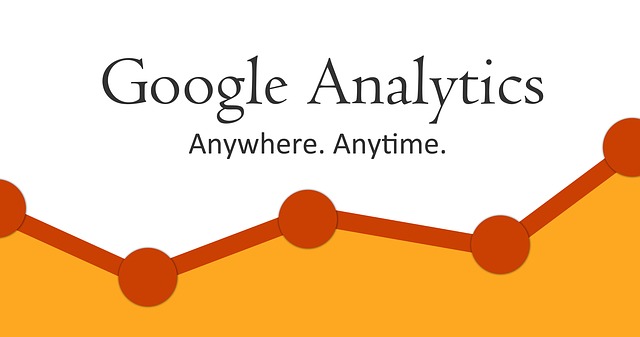 Check out the links on your site and be certain that they work the right way. A lot of times, links will stop working. This is a simple error during a copy and paste session. Do not assume that things are okay until you check all links. The worst thing is that your links might not work. Think about that happening. Not getting a sale because of missing links is a negative thing.
Before Launching Your New Website
Also, analyze your links before launching your new website to see if they are going to the correct webpages and that your site navigation is running smoothly.
If your website possesses any kind of functionality, then you do a little testing and make sure that things are in order. This must also be done before launching your new website. For instance, if you have a contact form, then fill it out and see if your system will send out an error or an email. Whether or not your website functions properly have to be proven. A lot of times it can be just a little error that causes you to lose a sale because something was wrong with your website.
Do not forget to request that your family and friends look through your website and then get their viewpoint about your site's functionality. This is because inspecting it by yourself will not give you the right results, as you might overlook some important aspects when launching your new website.
Overall, how your website performs and what kind of results it gives depends on many different factors. Perfectionist or not, no amount of scrutiny is going to reveal everything that is wrong with your website before the date of officially launching your new website. But that does not mean you simply take it easy and let your site launch in whatever condition it is. Do not think your work is done after you launch your site because it will require just as much effort after-wards to achieve the greatest conversions and sales.
Read More
There are a lot of decisions to be made when choosing a web site. The important thing to realize is that there is no right or wrong way to do it.
Effective web sites can be very simple or very complex.
The important thing is to decide what message you want to present to the world, and ensure that your site consistently reflects that message with a style that suits you.
A reputable web design service provider can help you decide what should be included on your web site, and then take care of all the details of making it happen. There should also be a few of the basic services provided, but most importantly, 30 days of free corrections are non-negotiable.
You should not be left on your own once your web site is finished. After your web site is up and running, corrections must be made at no additional charge for the thirty day period. This gives you time to remember what you forgot to add, to make changes to pricing or whatever you find that you did not include the first time around.
The Web Design Process
The first step is to choose a domain name.
A .com is preferable to a .net, info or .org., unless you happen to be an organization. Be careful when registering your domain name. Some companies will not let you transfer your domain to another registrar without a LOT of hassle. Stick to tried and domain providers with easy to navigate control panels, especially when you access their site for the first time.
Next comes the site creation.
What do you want to tell the world? A lot of content will get you a higher ranking with the search engines. Although search engines are a science in their own, with work, you can rank high without paying a high price. A web designer should offer a service that will put you in the top ranking of the search engines within a reasonable time frame. This can be achieved through both on-page and off-page optimisation, including the building of effective but high quality backlinks.
What Will The Website Be Used For?
Small Business – To promote your product or service for very little effort. A website is a must for any business now days.
Organizations or Clubs – Tell the world who you are and what you are about.
Families – Share vacation photos, show off the new baby, replace the family Christmas letter, tell everybody about a wedding, or give a tour of your new home.
Individuals – Promote your hobby, express an opinion or point of view. Share your knowledge or experience. Make your presence on the web
Special or Seasonal Events – Easily provide information to your guests about your military or school reunion, fundraiser, appreciation dinner, special event, etc.
Requirements of A Web Design Service
They must be able to submit your site to the top search engines the first time and work with you as to what key words you want to use to describe your site. Although there could be a past history of several sites in the top Google rankings, this is not necessarily a guarantee.
Website Makeovers
If you already have a website that you are not happy with, it is possible to do a site make-over. Many web designers either do not know or will not take the time to consider what will rank you high with the search engines while they are building your site. You were probably dazzled by the great graphics you were offered.
A lot of graphics and flash effects will slow your load time, as not everyone has a superfast internet connection. The search engines cannot read graphics, only text, so things should not be made overly complex.
In conclusion, a web design service should be professional and affordable. The web designer should take the time to explain to you what it takes to get top rankings and attract visitors to your site that can be converted to buyers of your product or services. This is exactly what we do at Web Design Spot, so visit our Services Page to see how we can help you.
Read More