Tag:
how to promote your business in the community
There are quite a few benefits why small business owners need a professional website built for them. In the majority of cases, investing in an effective website is going to bring in more customers, more traffic, and more business than if you continue to ignore the Internet as a marketing tool.
Benefit 1 – Your Website Enhances Your Social Media
Some small business owners are reluctant to get a professional website built for their business because they have already got social media accounts created. Just because they are posting on social media or have some details on their profiles, they think that is sufficient online marketing to get customers coming through their doors.
If you're on social media, but you do not have a website as well, then you're missing out on a massive opportunity to convert more visitors into customers.
Let us firstly accept that a website should not replace what you're doing on social media, but they should complement each other. If you already have a following on social media, then you should be taking complete advantage of that. Send them to your website where they can find out more about your product and service offerings, and also being able to contact you directly.
Benefit 2 – You Don't Need To Manage The Process
A major reason why some small business owners object to getting a professional website created for their business is because they don't want to take the time to manage the website. If you're holding off for the same reason, then you should realize that once your website is set-up, it pretty much runs itself.
You don't need to actively manage or maintain your website, unless you want to post content regularly. But even then, it's much simpler to do than you might think. There is no need to know any programming language, or be some kind of tech wizard to run your website. In many cases, if you want to update anything, it's just a matter of "drag and drop", and your website will have the correct "look and feel" as per your requirements.
Benefit 3 – You Don't Need To Do It All Yourself
Another common objection small business owners have about getting a website built, is that they do not want to hire a professional to do it. Instead, they want to try and do it themselves. This could possibly be fine if you already have a website that is producing great results for you, and you just need to tweak a few things here and there.
But if you want a professional website built for your business that is actually designed to attract online visitors, and then convert those visitors into customers, then you undoubtedly need to hire a professional web designer. There's no point wasting your time on something that might not even do what it's supposed to do. Just hire a professional, and get the job done right, first time.
Conclusion
Your professional website and any form of internet marketing is certainly not going to replace anything you're currently doing. It is also not going to significantly add to the amount of work you're doing now. Once you have a consistent flow of leads coming into your business from your website, it will be like your own sales person, working around the clock to promote your business. You will obviously be able to reap the benefits of digital marketing for many years to come.
So if you're interested in getting a professional, effective website built for your business, then take that leap of faith. If not, your online marketing competitors will get all the sales, and prosper at your expense.
https://EzineArticles.com/expert/Gerard_Mohamed/209579
Article Source: http://EzineArticles.com/10127628
Read More
How Do I Promote My Website So Customers Will Find My Business?
Most small companies have a limited budget, to promote their website in order for customers to find their business. Let us therefore focus on marketing methods such as SEO, link exchanges, and submission to search engines and directories. We'll conclude with a brief discussion of other advertising options.
1 – SEO (Search Engine Optimization), also known as 'natural' or 'organic' search, is a method where keywords and key phrases are integrated into web page text. A website has a greater probability of appearing ahead of other search engine listings if the website text contains words and phrases most people would use to inquire about a product or service. Unique page titles and text layout also contribute to effective SEO. Other than paying a web designer to implement this method, there is no cost to drive traffic to your site with SEO.
2 – Exchanging links with other websites is also valuable method for site promotion, especially for new businesses. You put a link to them on your website; they put a link to you on their website. Ideally, the best websites for a link exchange are those with high page rank. (Page rank is a method used by Google to determine the importance of a web page.) It's best to link with a website that's not competing with your business.
3 – Getting listed with the major search engines, is another important step in website promotion is to. Most search websites obtain results from only a few big search engines. It makes sense to submit your site to only these few. My favorites are Google, Yahoo, MSN, and Ask. A sitemap should also be submitted because it helps search engine robots find all pages on the site. Indexing your site becomes easier and quicker.
4 – Getting listed in directories specializing in your type of business is also a very useful way to market your website. Most directories allow a free listing if you agree to link to them from your site. As with other link exchanges, try to list with high page rank directories.
5 – Affiliate marketing techniques are used by many advertisers to promote their website. In brief, a customer visits the affiliate site and is directed to the actual seller of the product. The seller then compensates the affiliate for the referral. Affiliate marketing works very well but may not be suitable for everyone. Before opting for this technique, you need to know how it works, and the pros and cons of affiliate marketing.
6 – PPC (pay per click) search is basically a bidding war where you compete for keywords with other advertisers for your target market. You decide how much you want to spend per keyword. Winning the bid puts your website at the head of the pack. Another PPC method is where an advertiser pays only when a visitor clicks on an ad to visit the advertiser's website.
7 – Social media advertising via Facebook, Twitter, Instagram and Youtube, is undoubtedly one of the most effective and inexpensive ways of promoting your website.
In conclusion therefore, a variety of unpaid and paid internet marketing options exist for small business websites. Thorough research is needed as to what type of advertising would produce the best results for your particular market. Consult with us as professional web designers to help you decide what would work best for your business and budget.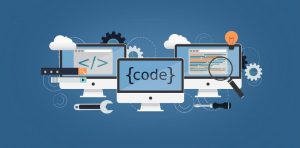 If you've discovered a novel internet marketing method, comment on this post and let us know.
Read More