Tag:
small business advertising ideas
How Do I Promote My Website So Customers Will Find My Business?
Most small companies have a limited budget, to promote their website in order for customers to find their business. Let us therefore focus on marketing methods such as SEO, link exchanges, and submission to search engines and directories. We'll conclude with a brief discussion of other advertising options.
1 – SEO (Search Engine Optimization), also known as 'natural' or 'organic' search, is a method where keywords and key phrases are integrated into web page text. A website has a greater probability of appearing ahead of other search engine listings if the website text contains words and phrases most people would use to inquire about a product or service. Unique page titles and text layout also contribute to effective SEO. Other than paying a web designer to implement this method, there is no cost to drive traffic to your site with SEO.
2 – Exchanging links with other websites is also valuable method for site promotion, especially for new businesses. You put a link to them on your website; they put a link to you on their website. Ideally, the best websites for a link exchange are those with high page rank. (Page rank is a method used by Google to determine the importance of a web page.) It's best to link with a website that's not competing with your business.
3 – Getting listed with the major search engines, is another important step in website promotion is to. Most search websites obtain results from only a few big search engines. It makes sense to submit your site to only these few. My favorites are Google, Yahoo, MSN, and Ask. A sitemap should also be submitted because it helps search engine robots find all pages on the site. Indexing your site becomes easier and quicker.
4 – Getting listed in directories specializing in your type of business is also a very useful way to market your website. Most directories allow a free listing if you agree to link to them from your site. As with other link exchanges, try to list with high page rank directories.
5 – Affiliate marketing techniques are used by many advertisers to promote their website. In brief, a customer visits the affiliate site and is directed to the actual seller of the product. The seller then compensates the affiliate for the referral. Affiliate marketing works very well but may not be suitable for everyone. Before opting for this technique, you need to know how it works, and the pros and cons of affiliate marketing.
6 – PPC (pay per click) search is basically a bidding war where you compete for keywords with other advertisers for your target market. You decide how much you want to spend per keyword. Winning the bid puts your website at the head of the pack. Another PPC method is where an advertiser pays only when a visitor clicks on an ad to visit the advertiser's website.
7 – Social media advertising via Facebook, Twitter, Instagram and Youtube, is undoubtedly one of the most effective and inexpensive ways of promoting your website.
In conclusion therefore, a variety of unpaid and paid internet marketing options exist for small business websites. Thorough research is needed as to what type of advertising would produce the best results for your particular market. Consult with us as professional web designers to help you decide what would work best for your business and budget.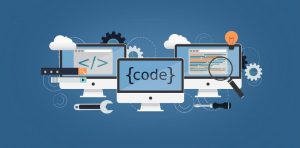 If you've discovered a novel internet marketing method, comment on this post and let us know.
Read More